Welcome
Scroll to a listing of official workouts, gallops and breezes by clicking on a horse name in the top menu. The horses are listed should be listed newest to oldest. Use this mobile friendly tool to review and enhance your betting knowledge as you prepare to place your bets with TwinSpires.com! View LIVE workouts here at KentuckyDerby.com.
Rewatch past contender works: 2019 | 2018 | 2017 | 2016 | Workouts Schedule
Click on a horse to jump to their workout videos:
Audible
During the Kentucky Derby prep-season, Audible conquered the Florida racing scene with wins in both the Holy Bull Stakes and the Florida Derby.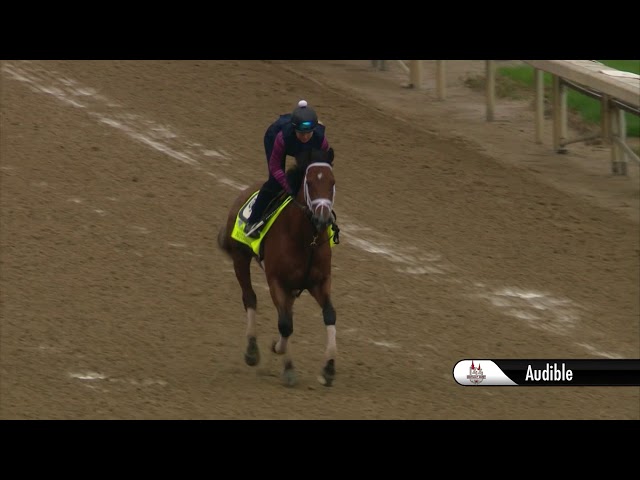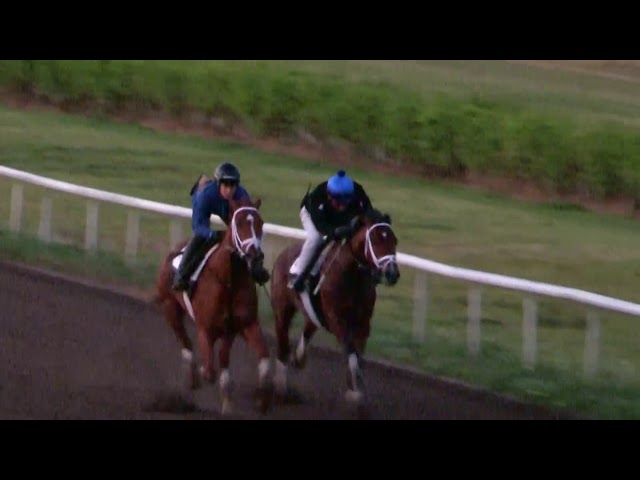 Blended Citizen
Jeff Ruby Steaks winner Blended Citizen ran 5th in a competative Blue Grass Stakes field tansitioning from synthetic to dirt surfaces. Blended Citizen also ran third in the El Camino Real Derby.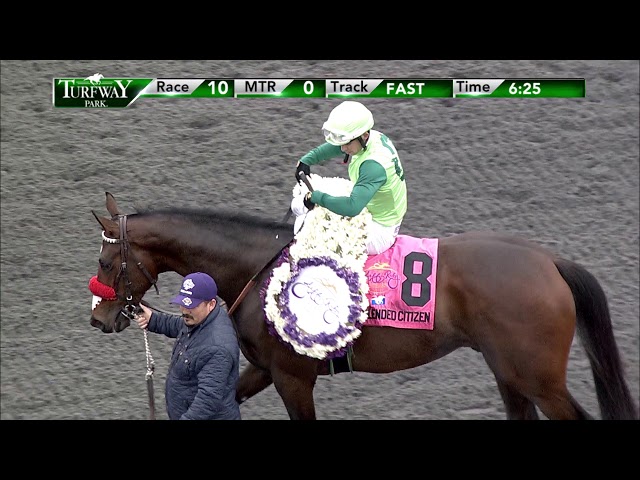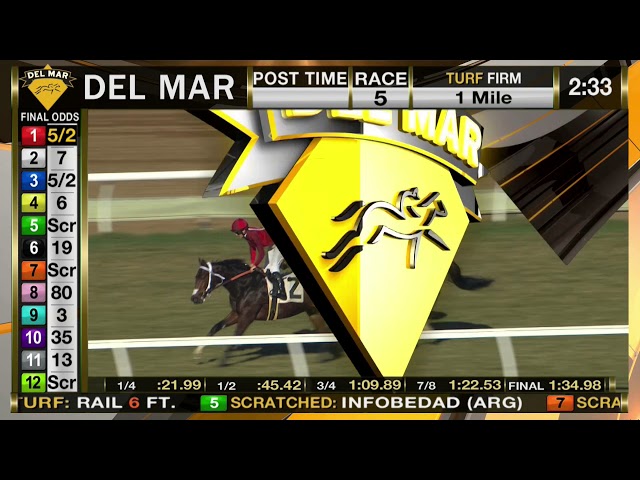 Bolt d'Oro
Bolt d'Oro has compiled an impressive resume by winning both at age two and three. Bolt has hit the board in all four graded stakes starts including; the FrontRunner Stakes, San Felipe Stakes, Santa Anita Derby and Breeders' Cup Juvenile.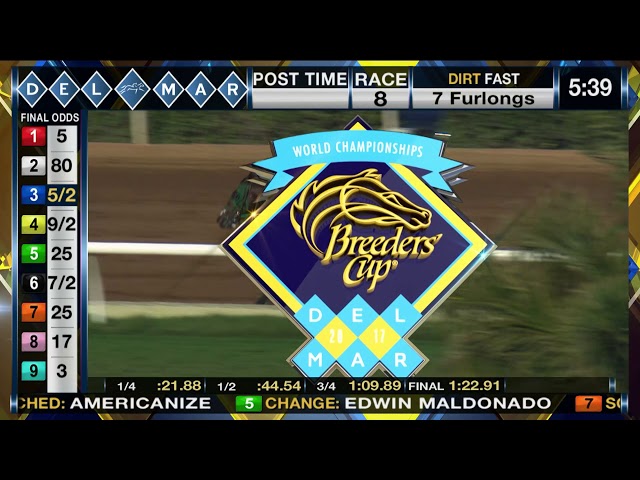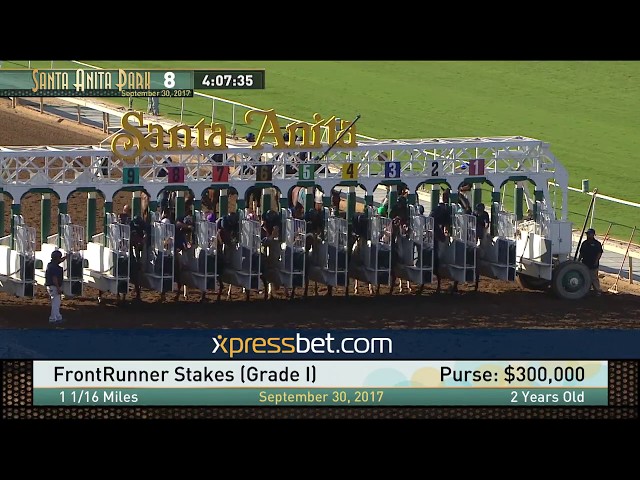 Bravazo
With a long string of starts already in his career, Bravazo does not lack experience. Bravazo won the Risen Star Stakes, but finished 8th in the Louisiana Derby. He has also run in the Breeders' Futurity, Kentucky Jockey Club S. and Street Sense Stakes.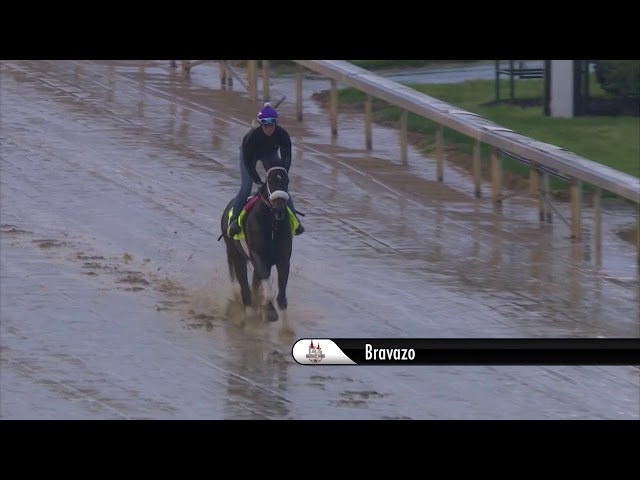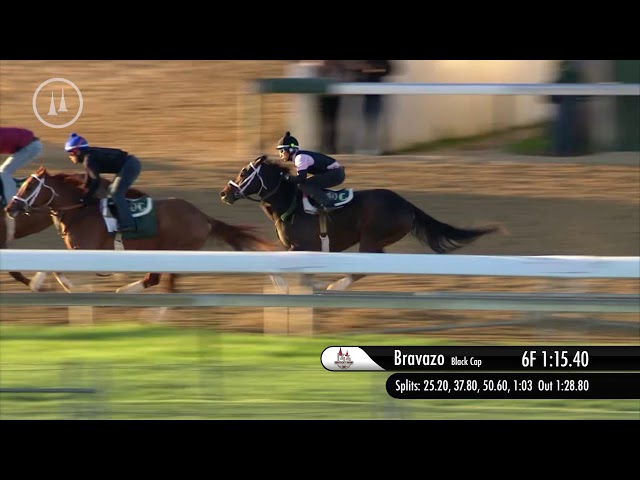 Combatant
Bubble horse Combatant earned his points by finishing no worse than third in Kentucky Derby prep races. His prep journey included the Rebel Stakes, Southwest Stakes, Smarty Jones Stakes and Springboard Mile.
Enticed
Winner of the Gotham Stakes in New York and Kentucky Jockey Club at Churchill Downs, Enticed has demonstrated consistency. Enticed placed second in the Wood Memorial and ran 4th in the Holy Bull Stakes in Florida.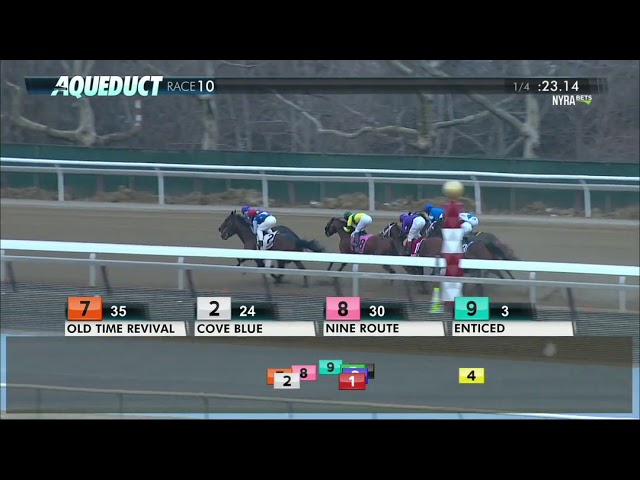 Firenze Fire
Following his 7th place finish in the Breeders' Cup Juvenile at Del Mar, Firenze Fire chased the Road to the Kentucky Derby in New York. Firenze Fire won the Jerome Stakes, hit second in the Withers and ran back-to-back 4th place efforts in the Gotham and Wood Memorial.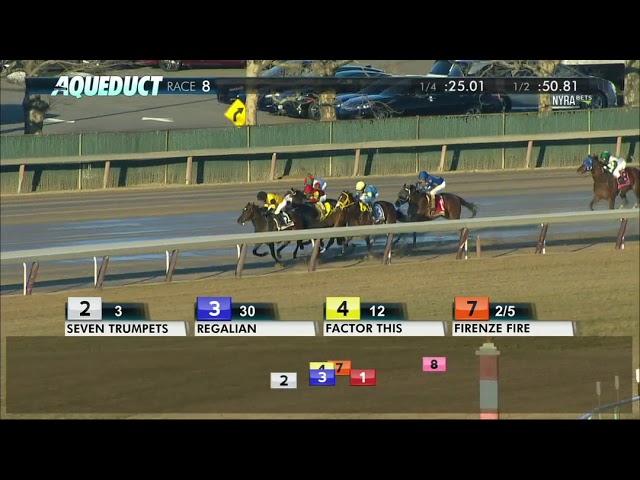 Flameaway
Holding form at Tampa Bay Downs, Flameaway won the Sam F. Davis and ran second in the Tampa Bay Derby. Flameaway traveled to Kentucky to find second in the Blue Grass Stakes.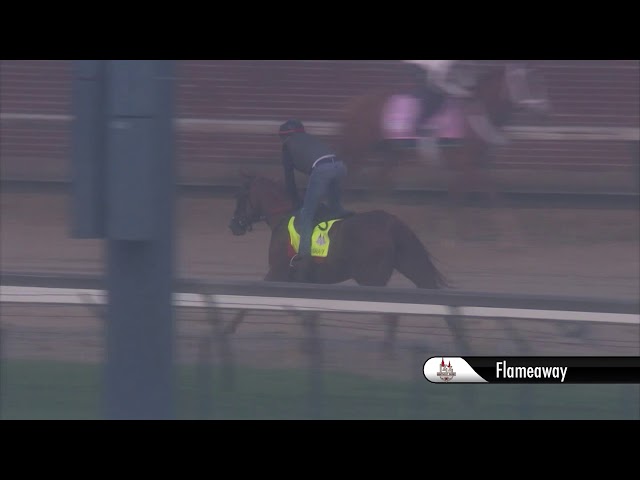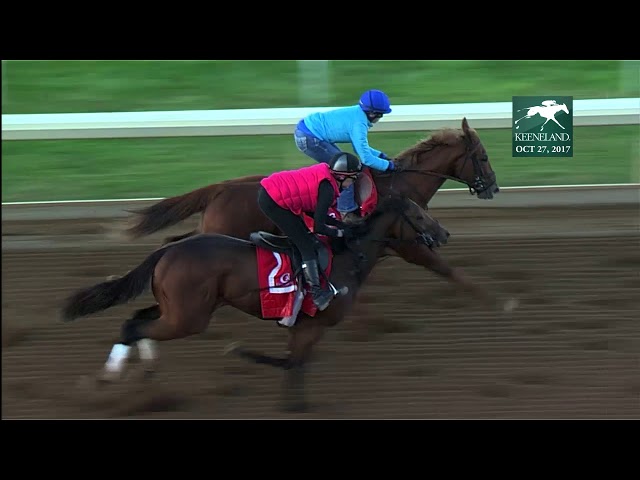 Free Drop Billy
Churchill Downs based trainer Dale Romans seeks his first Kentucky Derby win with strong contender Free Drop Billy. Free Drop Billy won the Breeders' Futurity, but finished mid-pack in the Breeders' Cup Juvenile. He has maintained a consistent form with his 2nd in the Holy Bull Stakes and showing third in both the Gotham Stakes and Blue Grass Stakes.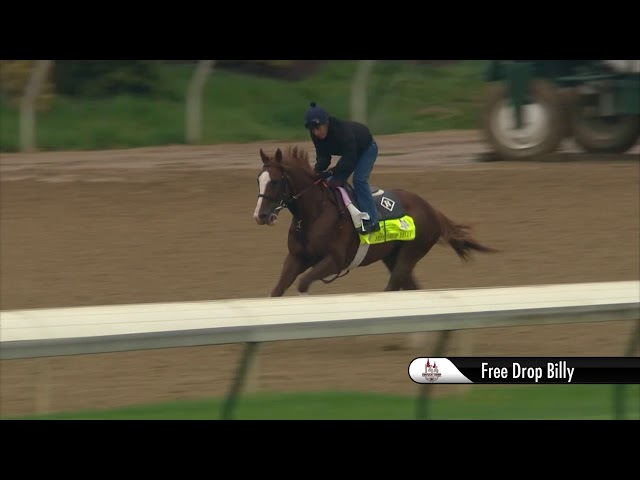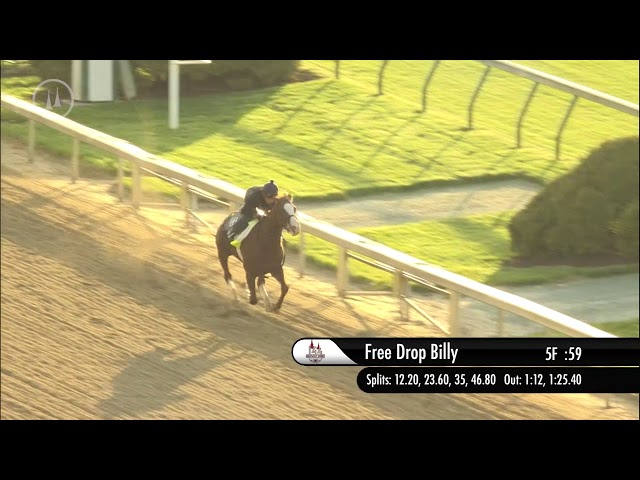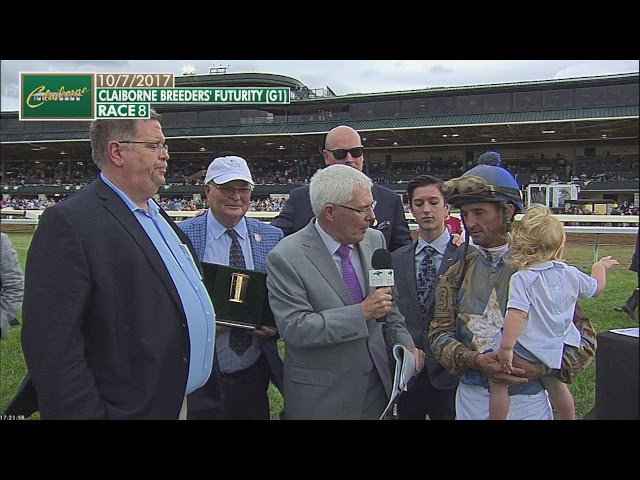 Good Magic
Trainer Chad Brown pointed his maiden to the Breeders' Cup Juvenile (G1) where he won his first race. The Chestnut Colt leads the Road to the Kentucky Derby point earners entering April with a strong win in the Blue Grass Stakes at Keeneland.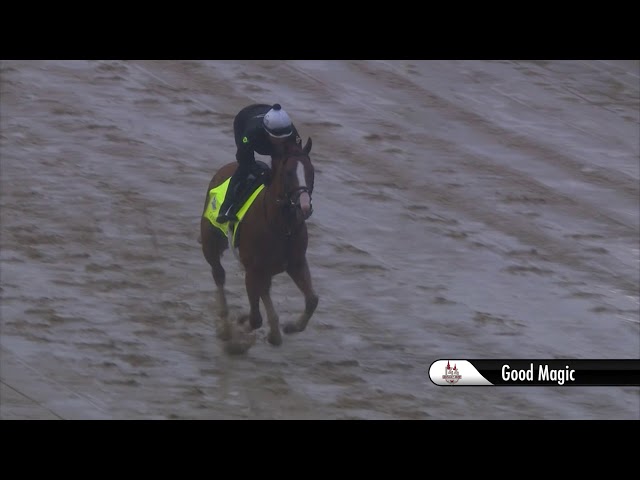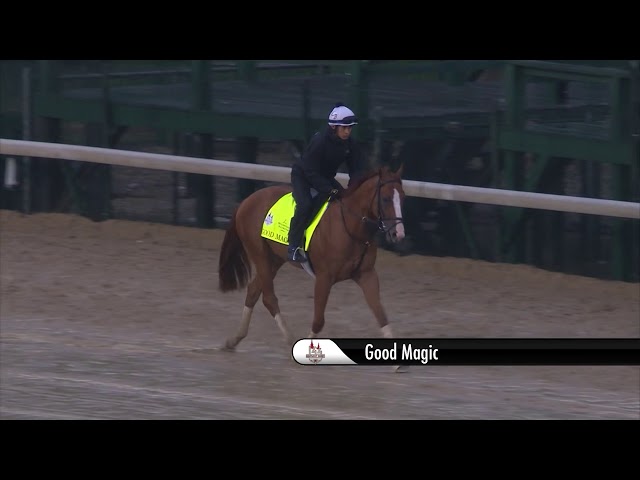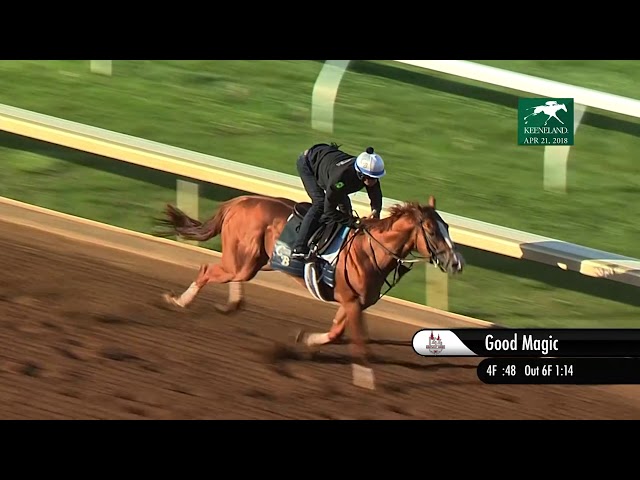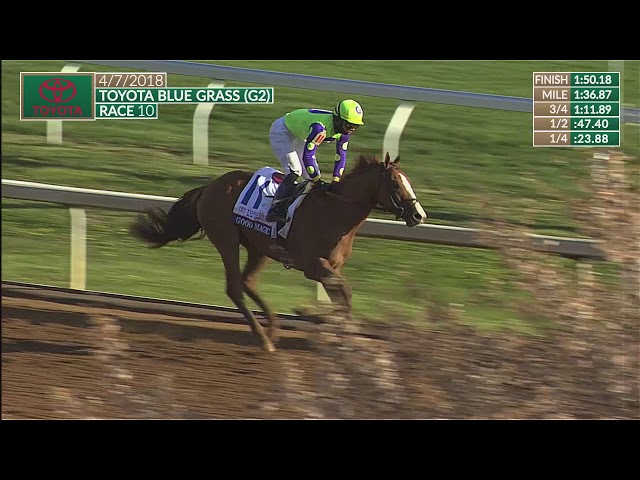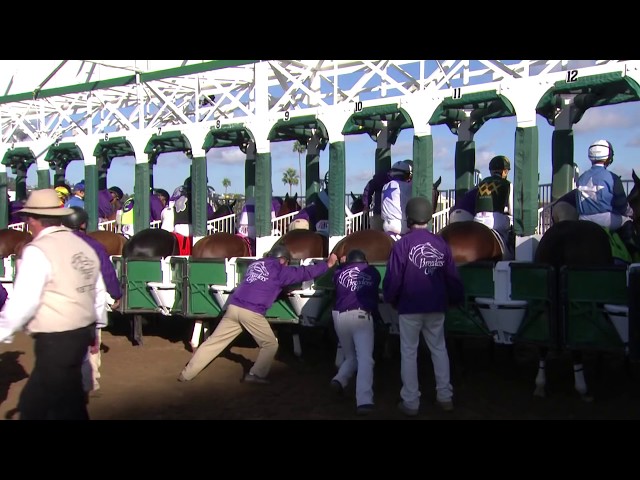 Hofburg
Entering the Kentucky Derby only took one race for Hofburg. Hofburg ran second in the Florida Derby to earn enough points to place him in the starting gate for the First Saturday in May.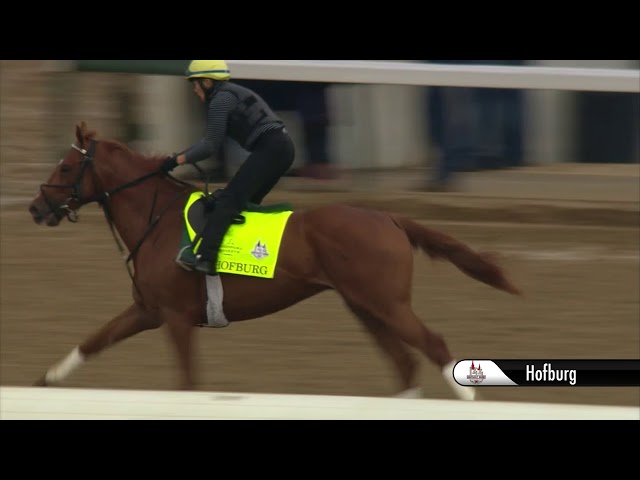 Instilled Regard
Lecomte Stakes (G3) victor Instilled Regard will try to give trainer Jerry Hollendorfer his first Kentucky Derby win. He also placed 2nd in the Los Alamitos CashCall Futurity (GI) while finishing fourth in both the Risen Star Stakes and Santa Anita Derby.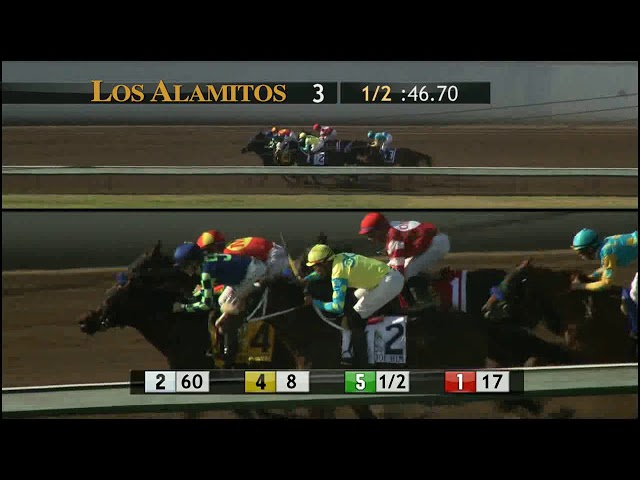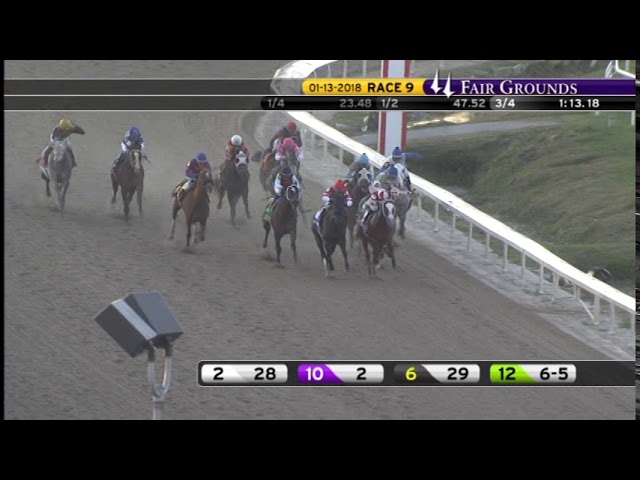 Justify
Bob Baffert has been high on Justify, but the only Kentucky Derby prep-race Justify started in was the Santa Anita Derby, facing a seasoned Bolt d'Oro. However, with a win in the Florida Derby, Justify remains undefeated.
Lone Sailor
Running three times in 2017 and three times in 2018, Lone Sailor finished second most recently in the Louisiana Derby at Fair Grounds. Lone Sailor has run in other Derby preps such as; the Breeders' Futurity, Kentucky Jockey Club Stakes and Lecomte Stakes.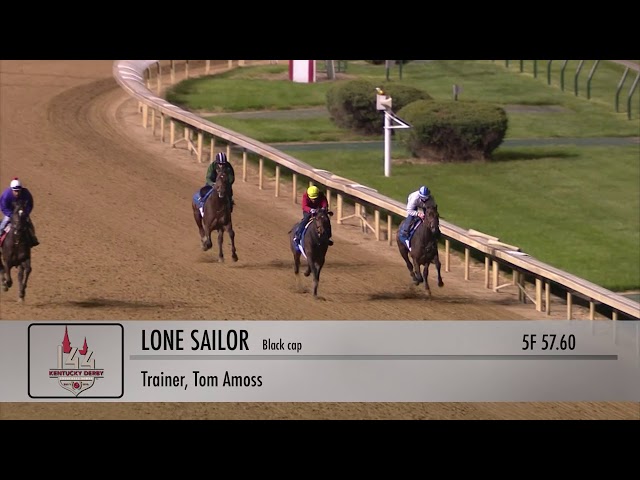 Magnum Moon
Magnum Moon won the Rebel Stakes at Oaklawn Park as his first destination on the Road to the Kentucky Derby.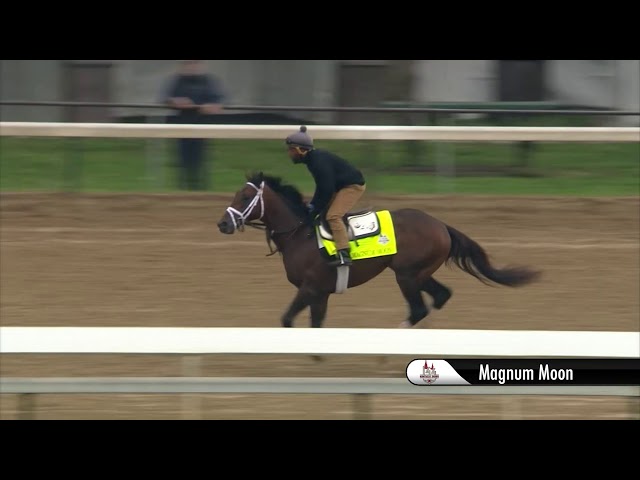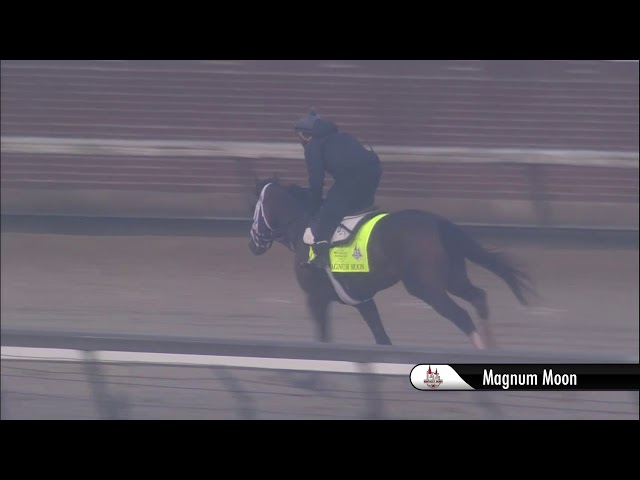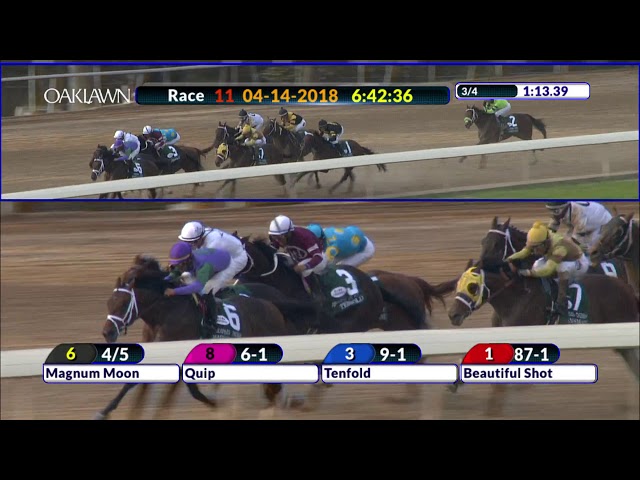 Mendelssohn
Foreign invader Mendelssohn has the Coolmore connections, including trainer Aidan O'Brien, looking for a strong run and first win in the Kentucky Derby. Jockey Ryan Moore may skip the 2,000 Guineas at home to make the run.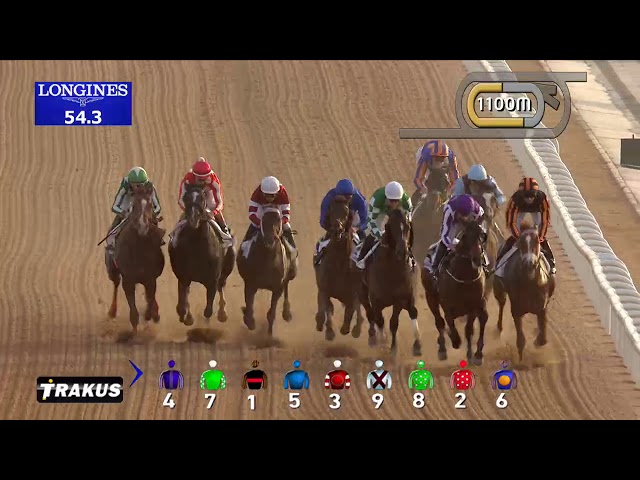 My Boy Jack
Southwest Stakes winner My Boy Jack ran third in the Louisiana Derby as well as the Sham Stakes, meaning he has traveled the country to obtain his points for a Derby start.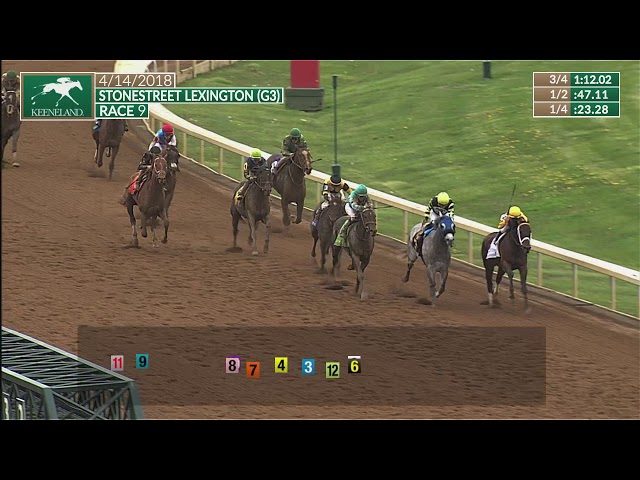 Noble Indy
Focusing on the Louisiana racing circuit, Noble Indy won the Louisiana Derby after exiting the Risen Star Stakes with a third place effort.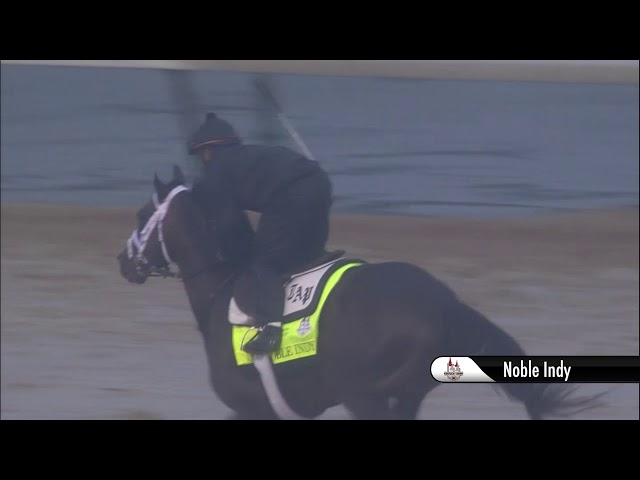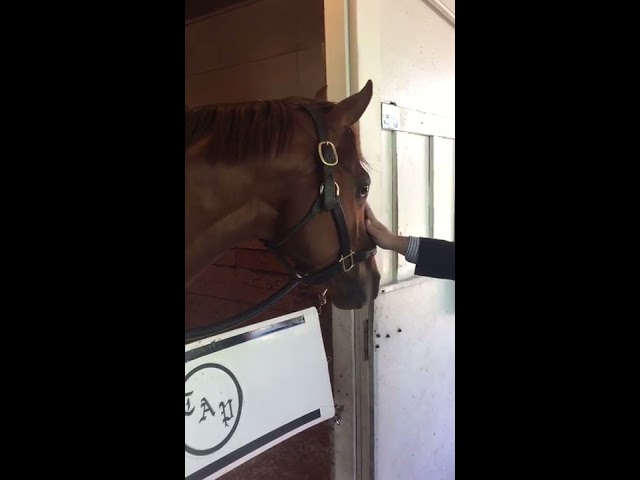 Promises Fulfilled
Promises Fulfilled won the Fountain of Youth stakes at Gulfstream Park for his first start in 2018, but his last start of 2018 witnessed a 9th place run in the Florida Derby. Raising questions about where he fits on the spectrum of contenders for the Kentucky Derby. He also ran third in the Kentucky Jockey Club in 2017.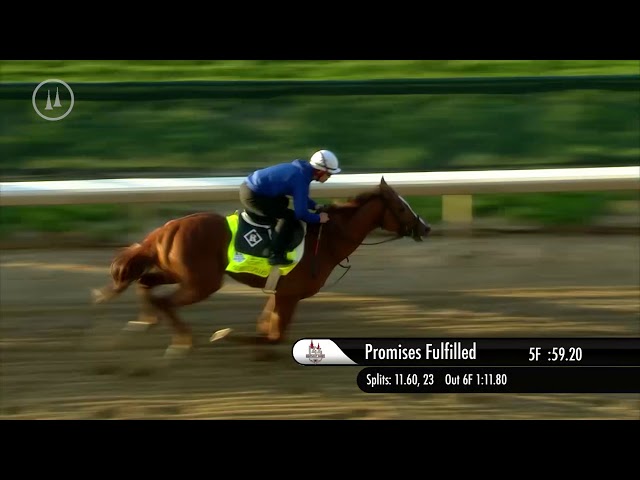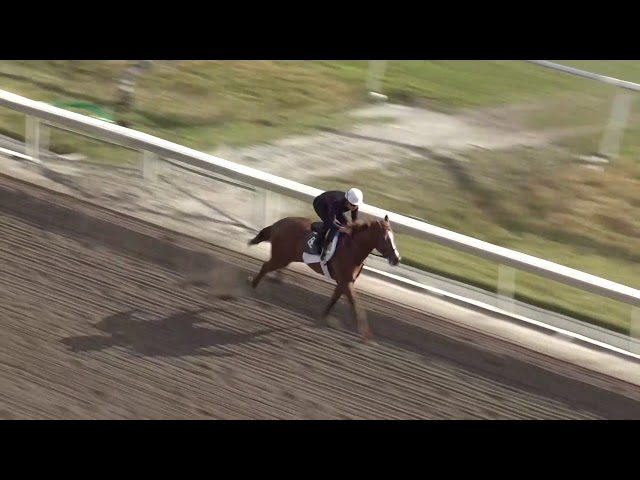 Solomini
Bob Baffert trainee, and Zayat owned, Solomini seeks to find the winner's circle in 2018 following a 3rd place run in the Los Alamitos CashCall Futurity. Most recently adding another second place finnish with his place finishes in the Rebel Stakes, Breeders' Cup Juvenile and FrontRunner Stakes efforts.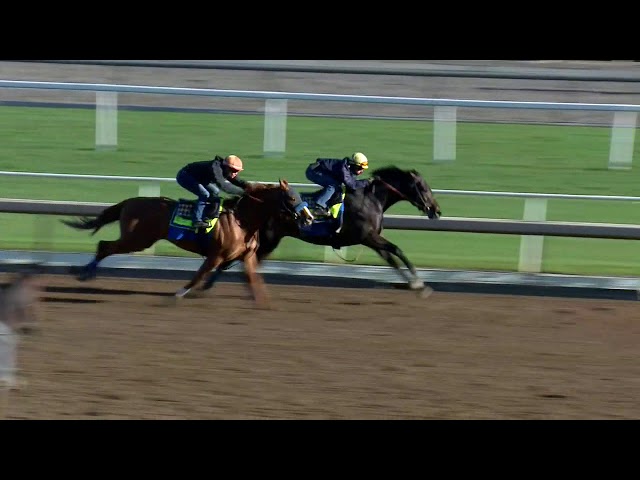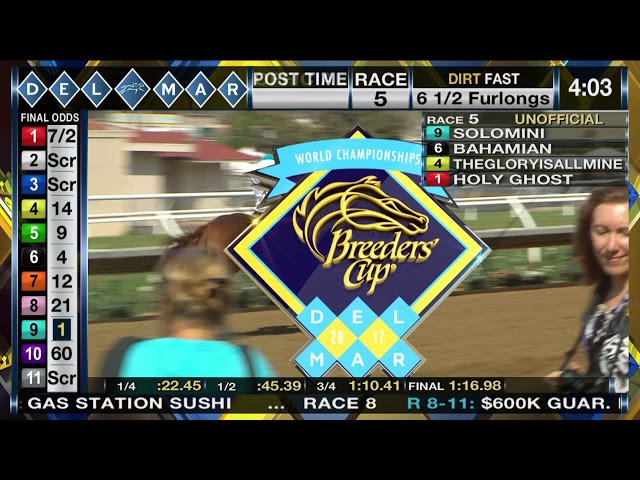 Vino Rosso
Wood Memorial Stakes winner Vino Rosso arrived in the winner's circle of New York by way of Tampa Bay. Vino Rosso's previou two Kentucky Derby prep-races were a third place Sam F. Davis finish and fourth place Tampa Bay Derby run.